Specializing in Mobile Diagnostic Imaging since 1981.
We provide in-office imaging services in your clinic.
Keep your patients in your office. Don't send them out anymore for routine imaging services.
We are a complete A to Z solution for your diagnostic imaging needs serving southeast Michigan and beyond. We are a full service provider of Open MRI, CT Scan, Nuclear Stress Testing, Echocardiography, Vascular Dopplers, Ultrasound, Digital Mammography, Portable X-Rays and EMG/Nerve Conduction.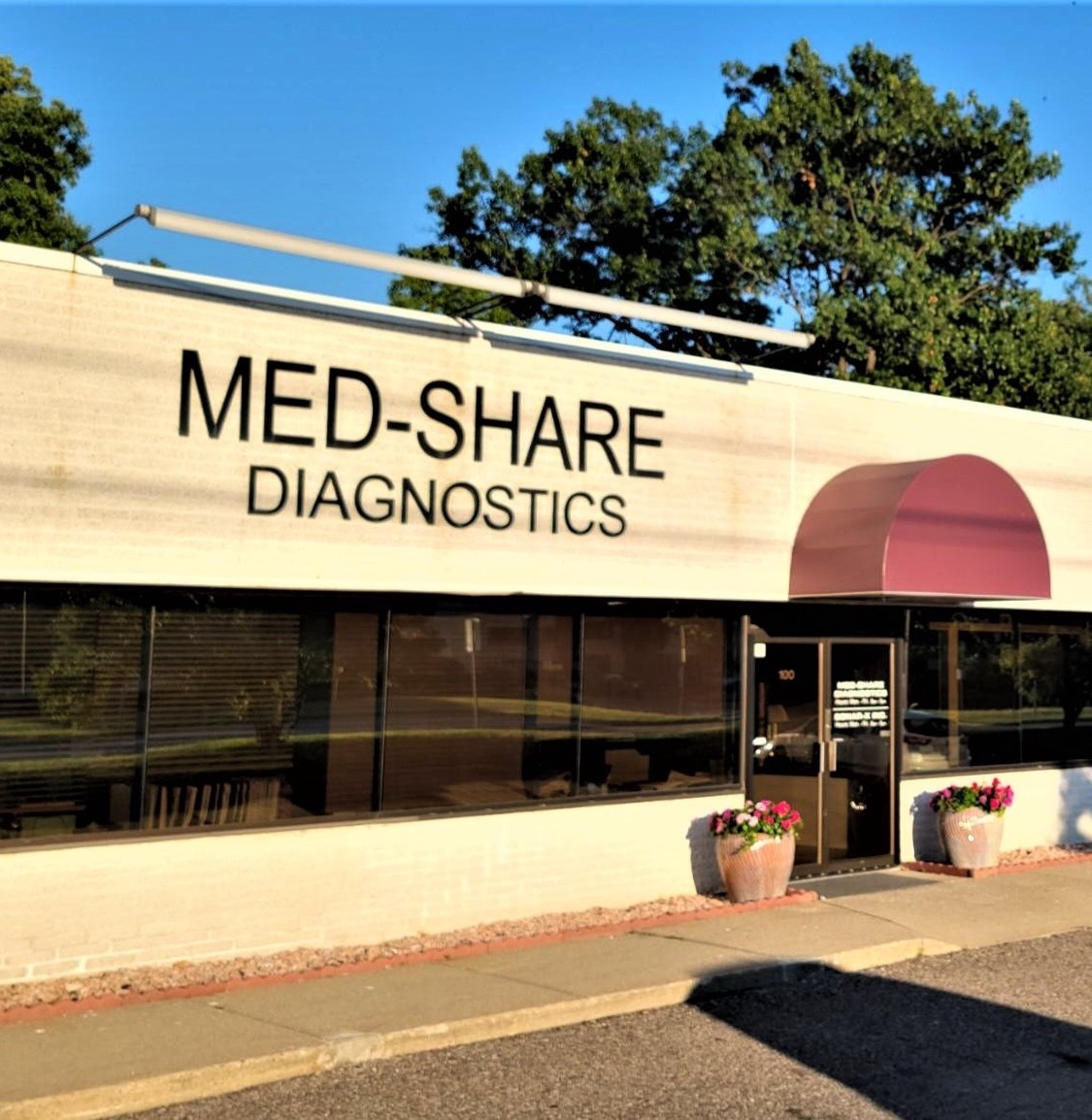 Connecting doctors and patients with state-of-the art mobile diagnostic imaging.
In business since 1981
One stop shop
Accept all insurance
Referring physician or facility continue to maintain control over their patient's care
Fully accredited by all the Medicare appointed bodies
Quick turn-around reporting
Accommodating many locations across the United States
Patient has the comfort of getting tests done in their doctor's office with minimal waiting time
Med-Share Inc. is committed to protecting our patients and our staff from COVID-19. Our extensive safety precautions include masks, gloves, eye protection and disposable gowns for our medical staff. We also sanitize and disinfect all surfaces multiple times per day, including counters, light switches, door knobs, and patient tables in between patients. We require all patients and guests to wear masks throughout their visit to our facility and we administer temperature checks for all entrants. We thank you for your help in keeping everyone safe.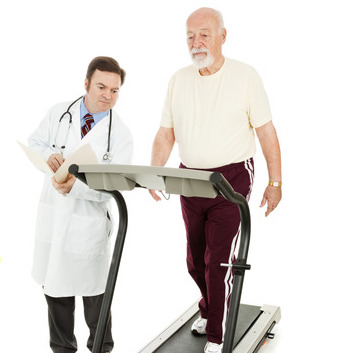 Cardiolite Stress Test (Ejection Fraction and Wall Motion)
SPECT imaging of the heart is performed after injecting Cardiolite isotope before and after exercise. A comparison of both the imaging and EKG during both the stages are evaluated by a specially trained board certified cardiologist for the diagnosis of coronary artery disease.
AN INVALUABLE TEST BEFORE CARDIAC CATH IS PERFORMED.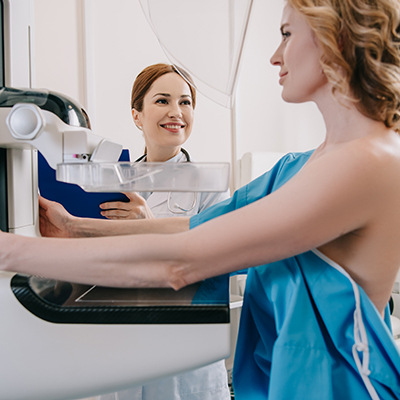 DIGITAL MAMMOGRAPHY
High resolution SCREENING and DIAGNOSTIC imaging performed for detecting abnormalities in the breast tissues. The test is performed by a highly qualified and certified technologist. The technologist is extremely compassionate and alert about patient comfort.
Women over 40 should have a Digital Mammogram EVERY year.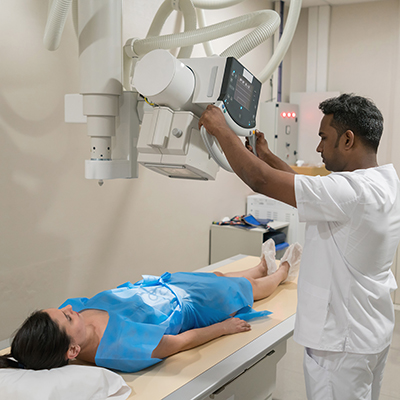 DIGITAL PORTABLE X-RAY
We provide sales and service of portable digital x-ray.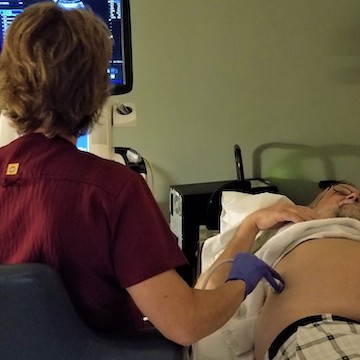 ULTRASOUND
Utrasound testing performed in the region of:
Abdomen (Attention given to Liver, Gall Bladder, Spleen and Pancreas)
Retroperitoneal (Kidneys, Aorta and IVC)
Breast
Pelvic / Transvaginal Pelvic
Transrectal Prostate
Thyroid
Rotator Cuff
Achiles Tendon
Baker's Cysts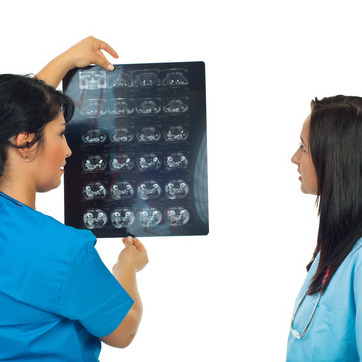 OPEN MRI
High resolution MRI and MRA performed with and without Contrast for:
Brain and spine
Shoulder
Knee
Hips and Pelvis
Abdomen
IAC
and more…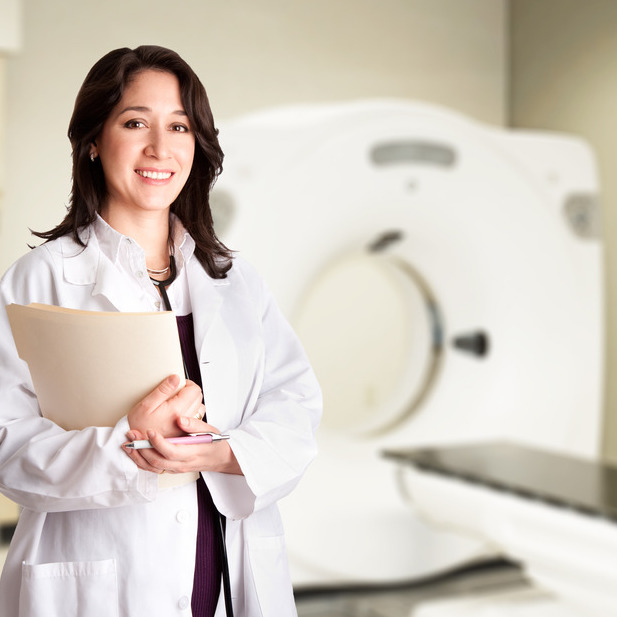 64-SLICE CT/CTA
High resolution CT and CTA performed with and without Contrast for:
Brain, Sinus, Orbits, IAC, TMJ, Facial bones
Chest and Lungs
Cervical, Thoracic and Lumbar Spine
Abdomen and Pelvis
Upper and Lower Extremities
and more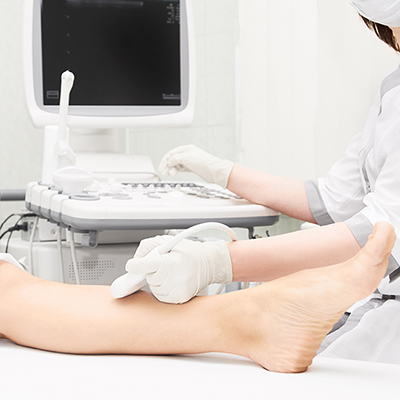 VASCULAR DOPPLER STUDIES
Blood flow study to identify and evaluate blockage by plaque or blood clot in the area of:
Carotid and Transcranial Arteries
Renal
Aorta
Upper/Lower extremities (Arterial and Venous)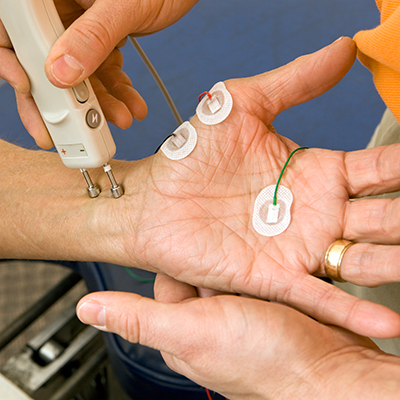 EMG / NERVE CONDUCTION
EMG is an electrodiagnostic medicine technique for evaluating and recording the electrical activity produced by skeletal muscles, which assists in diagnosing the cause of nerve and muscular pain.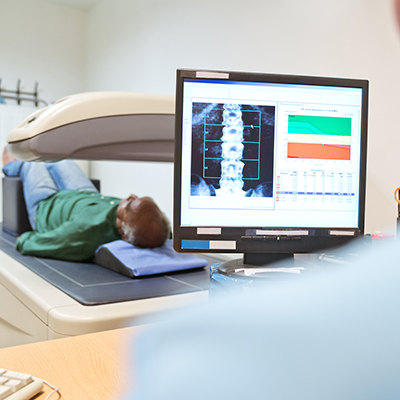 DEXA BONE DENSITOMETRY
Density of bone mass is evaluated in 3 key areas of the body to help diagnose Osteoporosis. Calcium loss from the bones causes brittleness and weakness in the body structure making it prone to fractures.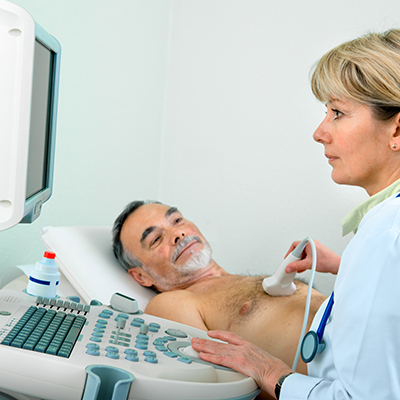 ECHOCARDIOGRAM
Echo test or heart ultrasound is a test that takes "moving pictures" of the heart with sound waves.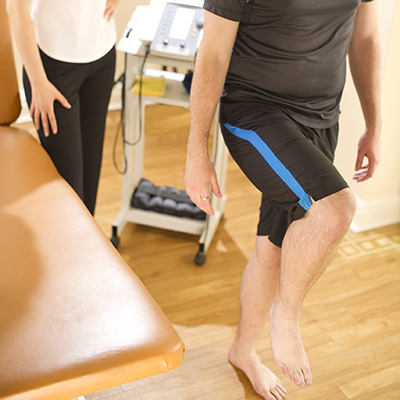 VAT BALANCE TESTING
A Vestibular Autorotation test performed by highly trained technologist. A bonnet full of built in sensors is placed on patient's head to detect inner ear disorders which causes patient's to lose balance and fall.
A fall risk is required to be evaluated for every Medicare patient under PQRS guidelines.
What You Need to Know About Your Appointment
MRI/MRA with Arthrogram and IV Sedation
Do not use any body powder or lotions the day of the exam.
Take a sudsy shower the morning of the exam.
Nuclear Stress Testing
Treadmill Stress/Myoview Stress Test
This test looks at the vessels surrounding your heart to make sure they are receiving adequate blood flow.
The test takes approximately 3 hours. You should have nothing to eat or drink for 4 hours prior to your appointment time.
If you are diabetic, you may have a light breakfast 2 hours prior to test consisting of toast, oatmeal or cereal and juice.
No caffeine 12 hours prior to test. No smoking the day of test.
Wear comfortable clothing and shoes to walk on the treadmill. Bring reading material as there are times when we need to wait for the injection to circulate.
We will be placing an IV access line in a vein of your arm to give you 2 injections of a small amount of a radioactive material called a tracer.
This is not a dye and does not contain iodine. There are no side effects or reactions to this injection. It will not interfere with any medications you are taking.
We prefer that you do not take beta-blocker medication the day of your test; however, please consult your physician before discontinu- ing any medications. Take a sudsy shower & do not use lotions.
Persantine Stress Test
Please call 248-569-0296for preparatory instructions
I-123 Thyroid Uptake and Scan (2 day test)
No seafood or cough medicine 2 days prior to examination
Nothing to eat for 2 hours prior to the examination.
Stop all thyroid medication 1 month prior to the examination. Please consult physician.
No iodine contrast procedures for 6 weeks prior to exam.
Tc99m Thyroid Scan
No thyroid medication for 4 weeks. Please consult physician
No Iodine contast procedures for 6 weeks prior to exam.
HIDA (Gallbladder)
Nothing by mouth 4 hours before examination
No Smoking or Gum Chewing
Gallium Scan
To complete test, you will be returning to our facility for at least 4 consecutive days.
Renogram/Renal Scan (30 min), Bone Scan (3-4 hr), Brain Scan (1-2 hr), Liver/Spleen Scan (1 hr), Testicular Scan (30 Min), MUGA (45 min)
No preparation necessary
Digital Mammography
Do not use any deodorant, body powder or lotions the day of the exam.
Take a sudsy shower morning of exam.
Bring previous (if any) mammogram files.
64-Slice CT/CTA
Please Call (248) 569-0296 for full preparatory instructions if the patient is diabetic they should stop taking Glucophage, Glucovance or Metformin for 48 hours after the CT exam and should have a BUN / Creatinine check before resuming their medication.
Head and Facial
No food or drink at least 2 hours prior to exam
No oral contrast given for this exam
IV required
Neck / Chest
No food or drink at least 4 hours prior to exam
No oral contrast given for this exam
IV may be required
Abdominal / Pelvic
No food or drink at least 12 hours prior to exam
You'll be given 1-2 bottles of oral contrast to be taken 1 hour before this exam
Finish drinking within 10 minutes
IV required
No barium studies at least 48 hours before exam
Spine
Before the CT exam, patient must have an AP and lateral of the applicable portion of the spine.
No prep for this examination
If you've had neck or spine x-rays some place else, please
bring them with you.
No barium studies at least 48 hours before exam
Upper / Lower Extremities
NOTE: No special prep required unless diagnosis is for "rule out tumor"; then use the following prep
No food or drink at least 4 hours prior to exam
No oral contrast given for this exam
IV may be required
Ultrasound
Abdominal / Retroperitoneal
Nothing by mouth 6 hours before exam
No smoking or chewing gum
Pelvic / Gynecological
Drink 40 oz. of liquid 90 minutes before the exam.
DO NOT URINATE UNTIL AFTER THE EXAM
Prostate
Fleet Enema 2 hours prior to exam
EMG with Nerve Conduction Velocity Testing
Do not use any body powder or lotions the day of the exam.
Take a sudsy shower the morning of the exam.
Preparations for Testing
If patient is: a child, diabetic, suspected of having a bowel obstruction, or some other special problem, consult your physician or radiologist for any changes in the preparations below. Please call with any questions or concerns pertaining to the preparations.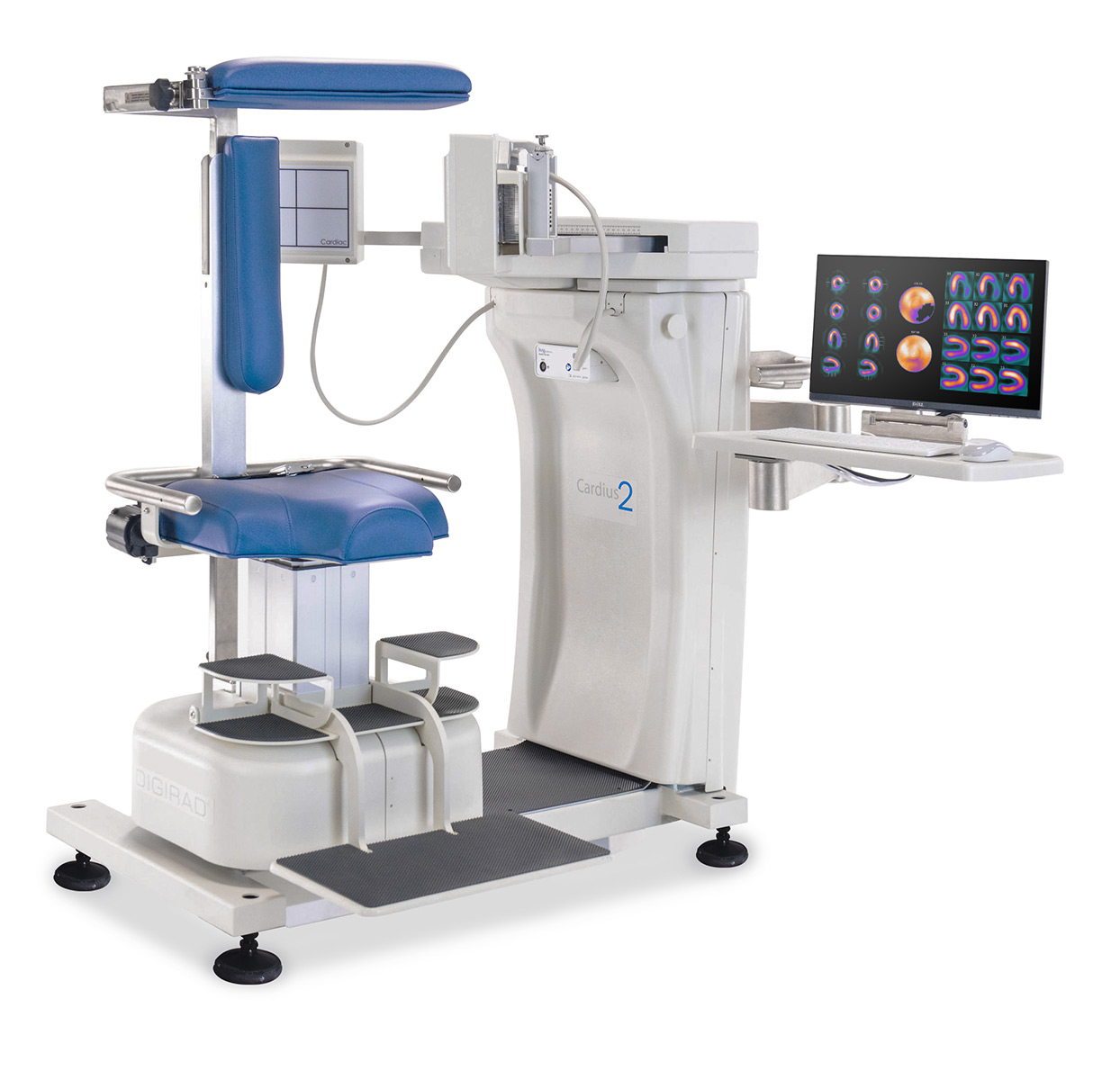 Physician Resources
Please click to download the following form.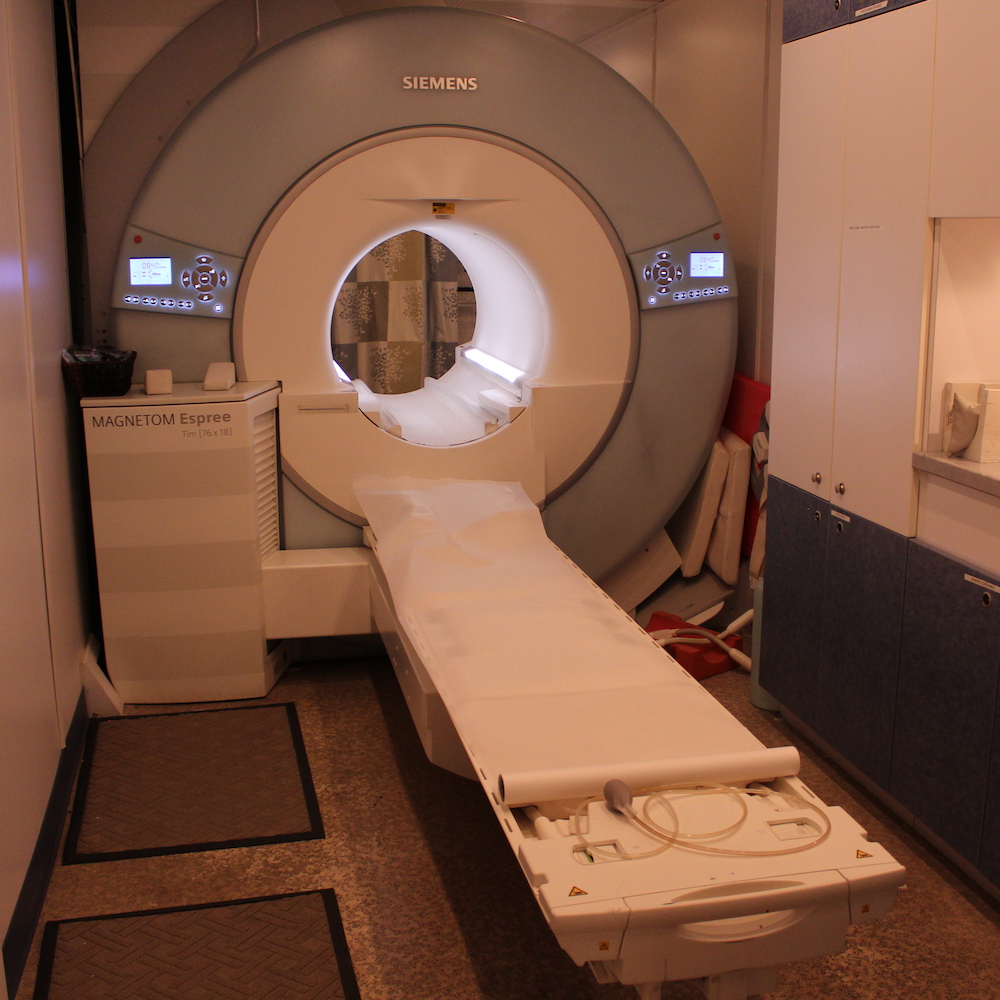 Insurances We Accept
We accept flexible spending plans and health savings accounts. Cash and Canadian pricing available. If you don't see your insurance listed, please call (248) 827-7200.
Aetna
BCBS/ BCN
Blue Care Network S.E.
Blue Cross Complete
CIGNA
HAP
HAP HMO and PPO
Medicare
Medicare Advantage
Medicaid
United Healthcare Plans
See the full list of participating plans
Aetna
Ameriplan
BCBS/ BCN
Blue Care Network S.E.
Blue Cross Complete
CIGNA
Cofinity (PPOM)
Community Choice (CareSource)
Coventry Cares (Aetna Better Health)
First Health
Genesee County Health Plan
Great West now Part of Cigna
HAP
HAP HMO and PPO
Health Plus Commercial, Partners & Seniors
Humana Gold Choice
Mclaren Health Plans
Medicare
Medicare Plus Blue
Medicare Advantage
Medicaid
Meridian Health Plan
Midwest Health Plan
Molina – Molina Advantage
PHCS
Priority Health HMO, PPO & Priority Medicare
Reliance Medicare Plan
Travelers Medicare
United Healthcare Plans
Wellcare
Testimonials
Names Withheld for HIPAA Compliance
"Staff is friendly, and quick. It felt good to see all the equipment in the office was new, and not something that seemed outdated like some other offices I've seen. Very professional."
"After my exam I was worried that I wouldn't hear my results for a week, so I was very nervous. But I was so surprised that my doctor called me with the results the next day."
"I saw all the plaques and certifications, and felt like I'm in good hands."
We are accredited by nationally recogized agencies for each modality.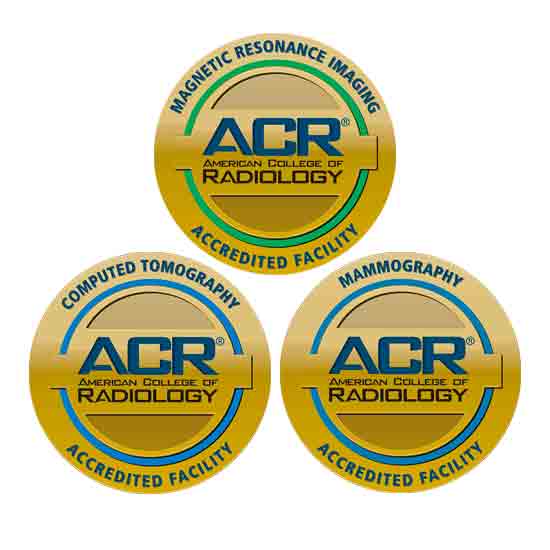 ACR – American College of Radiology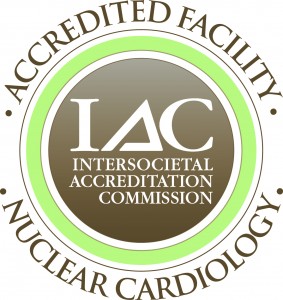 ICANL – Intersocietal Commission for the Accreditation of Nuclear Labs
Myocardial Perfusion Imaging
Equilibrium Radionuclide Angiography (MUGA)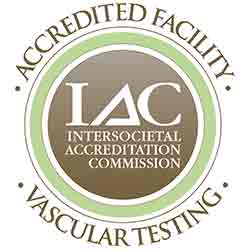 ICAVL – Intersocietal Commission for the Accreditation of Vascular Labs
Peripheral Arterial Testing
Peripheral Venous Testing
Extracranial Cerebrovascular Testing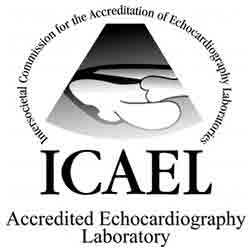 ICAEL – Intersocietal Commission for the Accreditation of Echocardiographic Labs
Adult Transthoracic Echocardiography Testing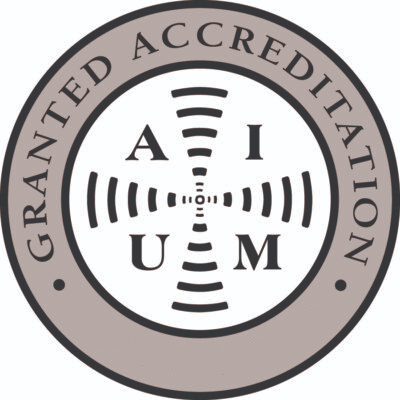 AIUM – American Institute of Ultrasound in Medicine
Abdominal Ultrasound
General Ultrasound